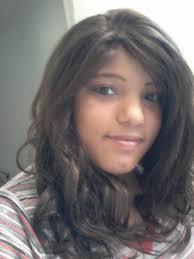 My name is Kayla and I have lived with Alopecia since I was (4) years old. Growing up without hair has affected me both positively and negatively throughout the years. It has taught me that my beauty has not, is not, and will not be defined by me having hair or not. My true and lasting beauty comes from within me and the type of person that I am on the inside. But living without the one thing that you dream of having everyday can cause even the most confident of persons to fall into depression especially during the most critical pre-teen and teenage developmental years.
My mother and I are so very grateful for everything that "Locks of Love" has done for me over the years. I received my first hairpiece from them when I was just (7) years old and have received a replacement every (18) months since then. Their generosity has allowed me to experience the gift of having hair even if it is only temporary.
Thank you again for all that your organization does every day for children living with Alopecia!!!
Kayla