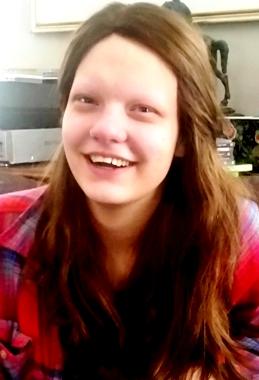 At the age of three, my daughter, Clara, was diagnosed with Alopecia Universalis. Over the years, she enjoyed wearing the hairpiece provided by Locks of Love when she decided to wear one. A lot of people who met Clara were inspired to donate their hair to Locks of Love.
During her freshman year of high school, Clara decided to stop wearing her hairpiece. She then posted on social media about her decision and provided information about Alopecia for those students who assumed she had cancer. During the spring of that year she organized a walkathon with the high school Key Club, Youth Squared, and the local Alopecia support group to raise funds for NAAF-National Alopecia Areata Foundation. She wanted to raise awareness about Alopecia in the community and to support the educational resources and genetic research that is associated with NAAF.
Four years later, in her freshman year at college, Clara decided she would like to wear a hairpiece again. Without Locks of Love, she would not have the opportunity to wear a beautifully crafted custom made hairpiece. We are so grateful to Locks of Love for their message of hope and their support all these years.